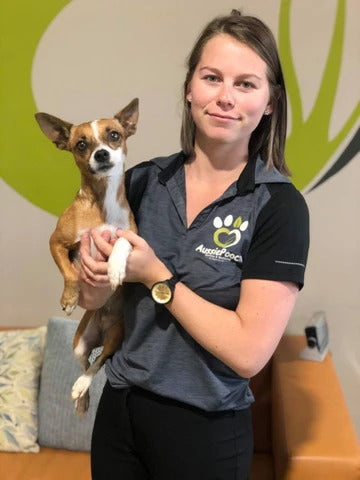 Caitlin
I moved to Darwin early 2018 from Bundaberg where I had spent several years working in a traditional pet store as a groomer. After some months grooming in Darwin, I have now joined the AP team and am looking forward to learning all things holistic pet care. I have a Foxy X Jack Russel named Pip and my partners dog Tank - a Bull Terrier. I love fishing and that's how I spend a lot of my spare time!

Caitlin is currently on maternity leave having welcomed her and Codie's first child in June 2022!

Relevant Qualifications:
Certified Pet Food Nutrition Specialist - DNM University, 2020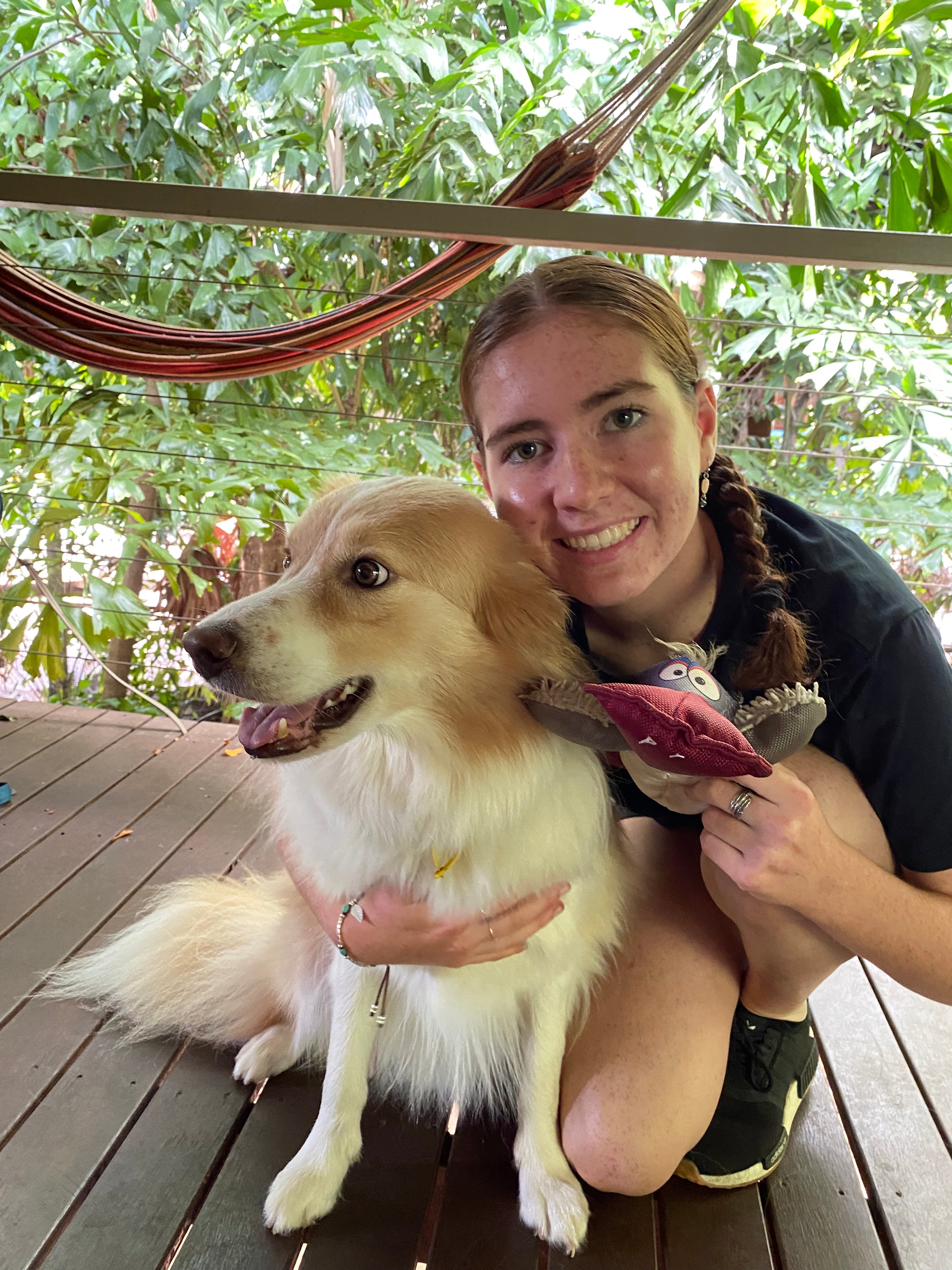 Sophie
Since joining the AP team in 2019, I have continually enjoyed learning more and more about how to help you become the best parents to your furry family members. I am currently completing my last years in high school and have enjoyed having Aussie Pooch as a place to gain experience for my future. Dancing is also what I enjoy doing, as I put a lot of passion and dedication into it. I have a very cheeky border collie at home named Arlo which I love spending lots of time with.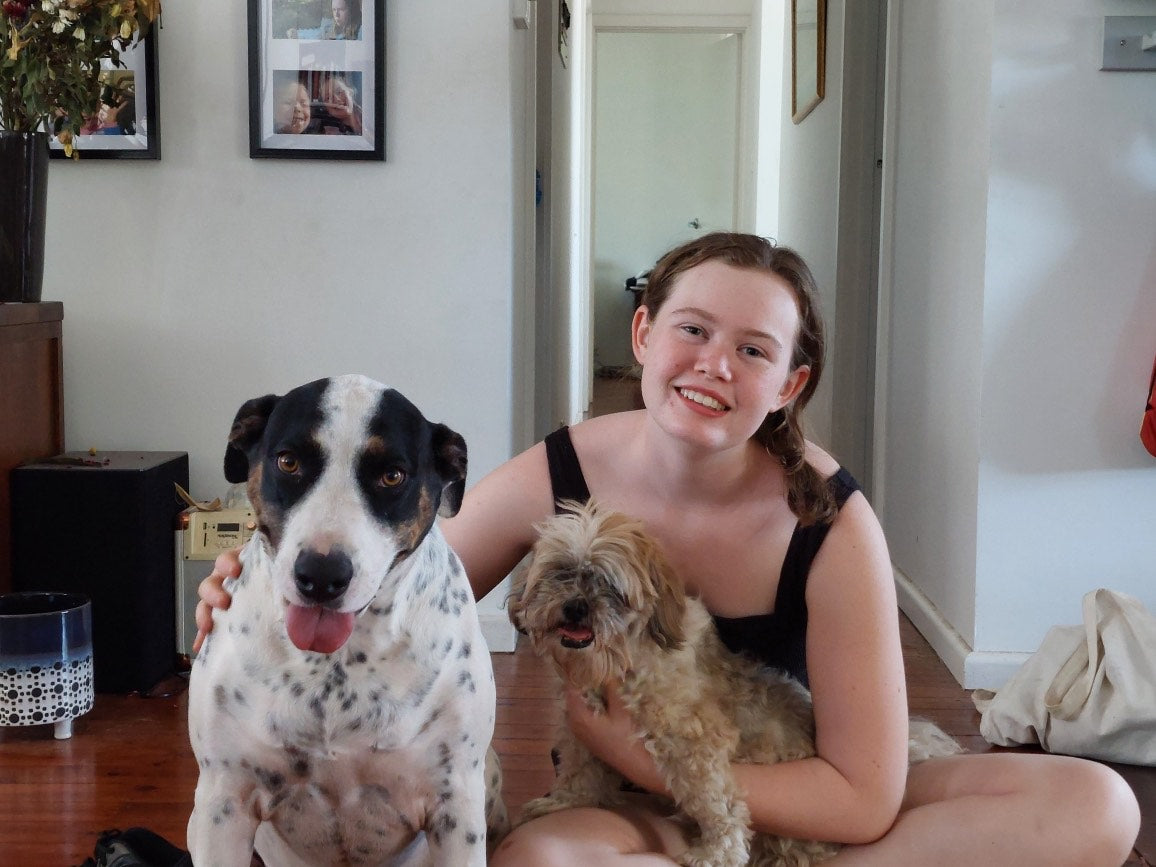 Emily
I was born and bred in Darwin. I have two dogs, Izzy a Darwin special and DJ a multishitsu.
In my spare time I play Aussie rules and netball as well as coaching netball. I also love to read and bake.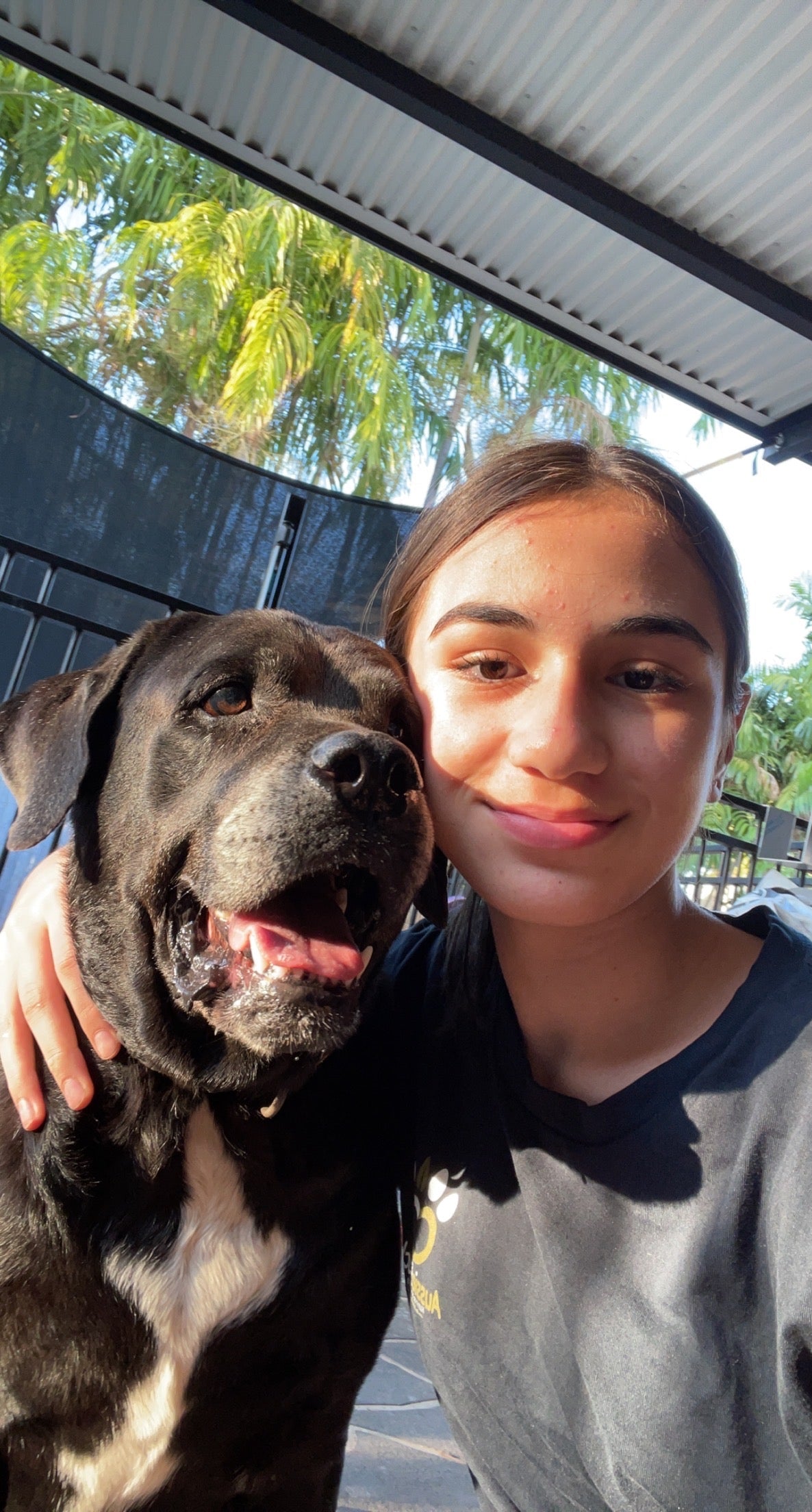 Arianna
I was born in Darwin and love Darwin because all my family is here and I love celebrating and hanging out with them. My favourite colour is purple
Working at AP is a great opportunity to learn more about pets and what to feed them and not to feed them. 9 years ago I adopted a black Labrador and i named her Bella. I have an amazing bond with her and I love her with all my heart.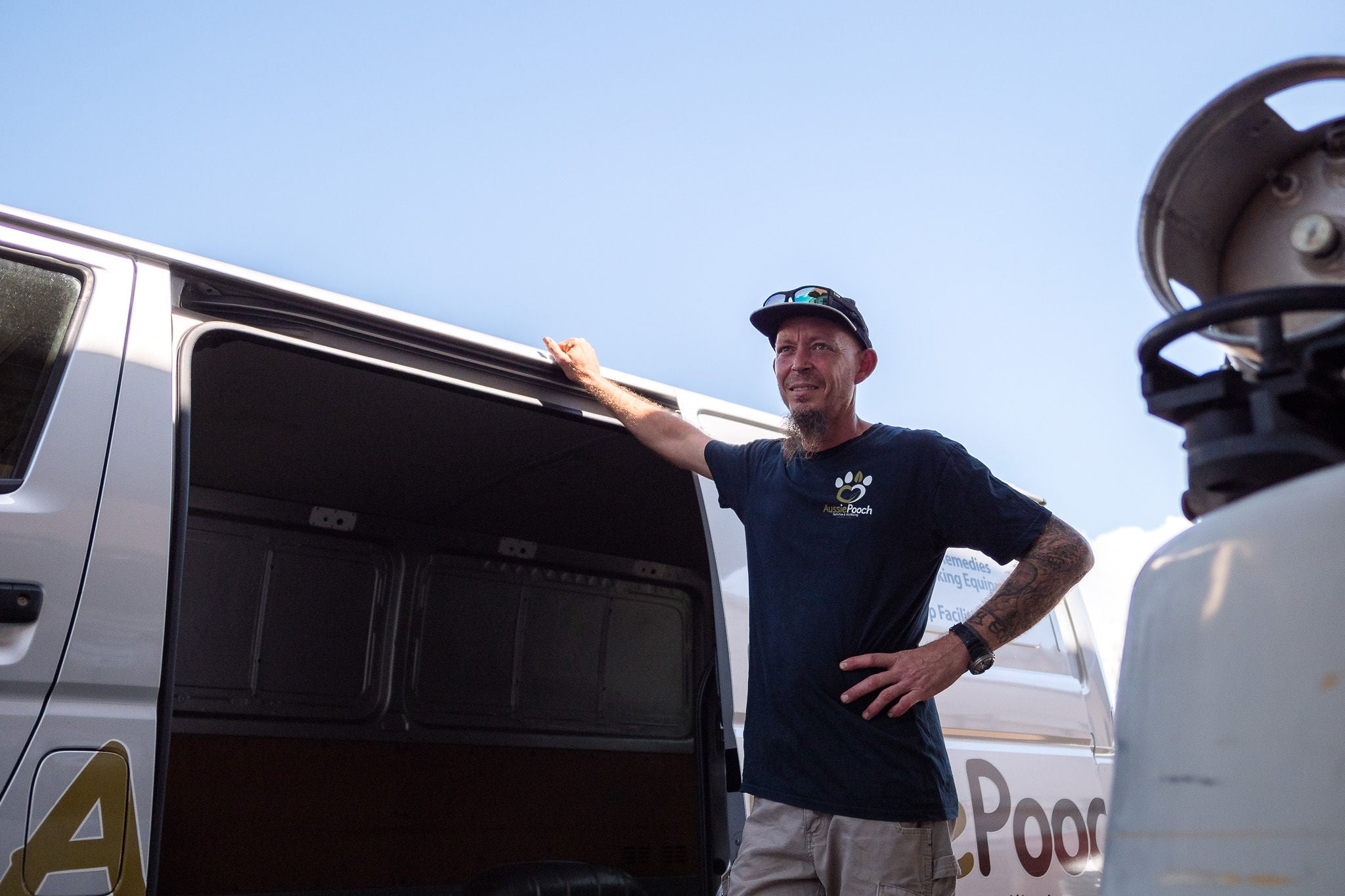 Stephen
Stephen is our friendly delivery driver.
He has many talents, one being a qualified and talented chef.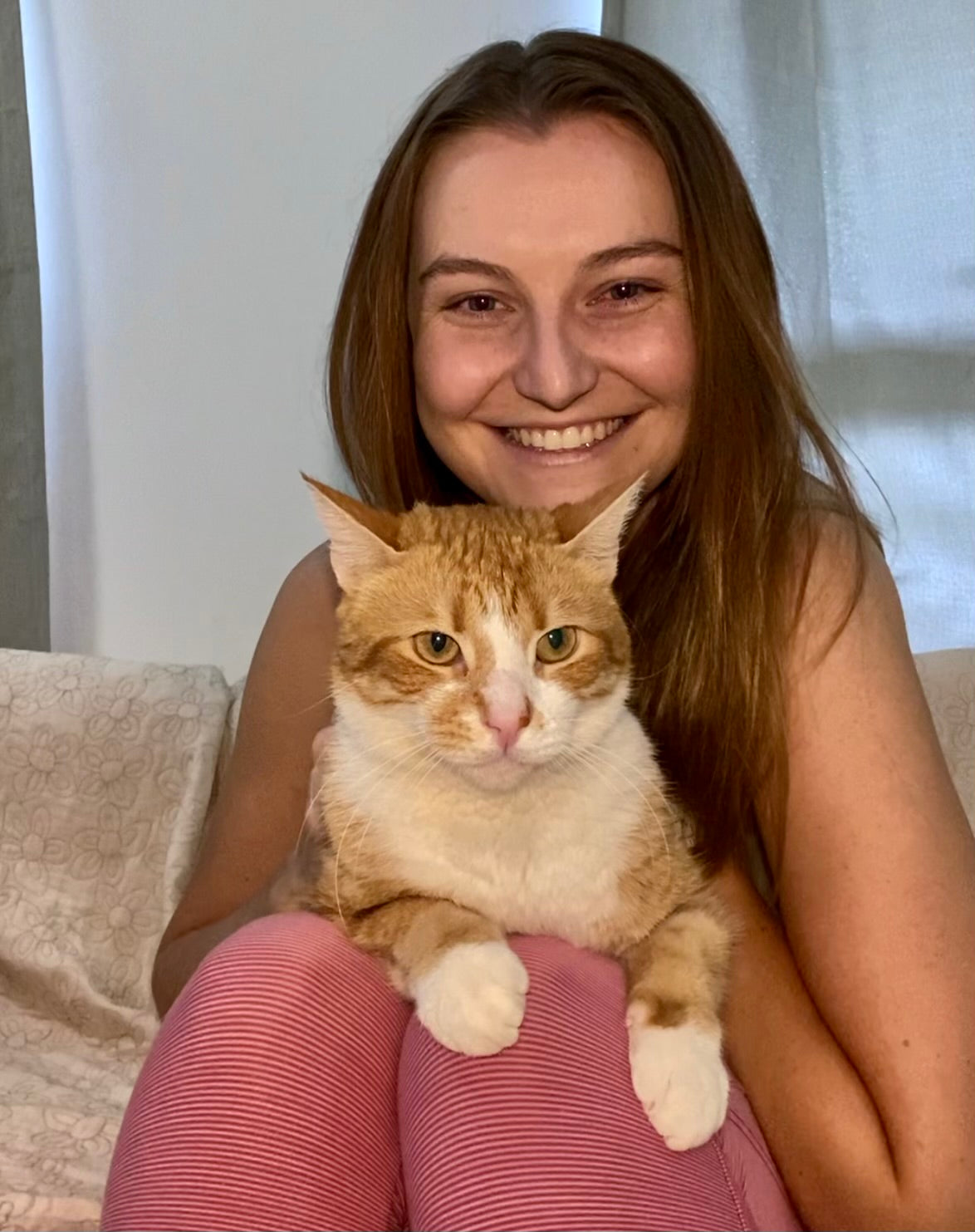 Annabelle
I've been living in Darwin for more than a year now with my bestie and our furry roomies Vegemite the KelpieX and Percy the🐈.
I spent the last 4 years getting my degree in Animal Science, as well as working as a Vet Nurse in a busy mixed-practice clinic. Upon getting a job at AP my horizon has drastically expanded as I learn about the holistic approach to pet care. I've completely transformed Vegemite and Percy's diets for the better. I'm absolutely loving learning from such an incredible team, finding the best approach for not only my pets but for every guardian that walks through our door at AP. One of my many tasks is processing and packing all the interstate web orders. I love packing all the goodies up for dogs & cats elsewhere in Aus to enjoy and writing a little message of thanks.
Random fact: I eat on average 10 avo's / week 🥑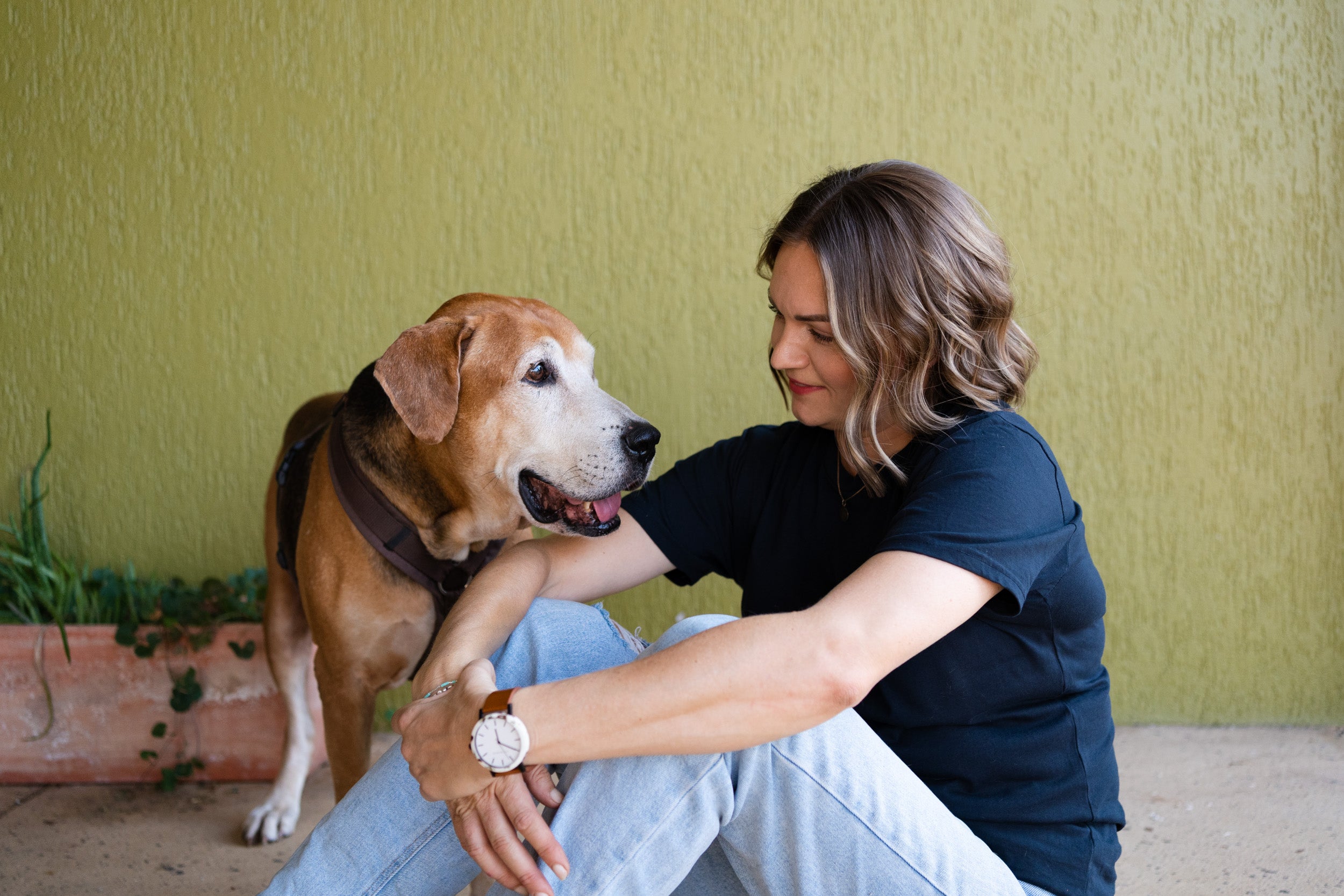 Hannah
I'm the founder of AP. Migrating to Australia back in my late 20's. The business has kept me incredibly busy over the past 10+ years. When I have the opportunity, I love getting out in nature and being with my close like-minding friends (human and canine). I'm a bit of an introvert and need lots of time on my own to recharge my batteries, after chatting with lots of customers about their problems.
I have a thing for senior dogs and having spent lots of my earlier years in Aus fostering for animal rescue groups, I now adopt senior dogs. With my husband, we have a little canine 'fospice' out in the rural area. Currently we have 5 senior dogs plus 4 feral cats.
I enjoy mentoring our young team and watching them develop and grow.